What is a Manga?
Mangas are Japanese comic books. These Japanese comic books are read from the right side of the page to the left side of the page, as compared to English and some other different comic books. The main aspect that makes Japanese manga unique on its own is the distinctive art style in each manga. Most mangas are published in black and white while there will be certain manga releases which will be published in full colour. For example, the special releases or chapters of the manga series. Mangas are extremely popular in Japan and there will be multiple weekly and monthly chapter or manga series releases. Oftentimes, the characters in the manga will tend to have large round eyes, small mouths, and abnormal hair colour. There are several different genres of Japanese comic books, manga. Some common manga genres include historical, romance, fantasy, horror, shoujo and shounen mangas. Shounen mangas are quite popular.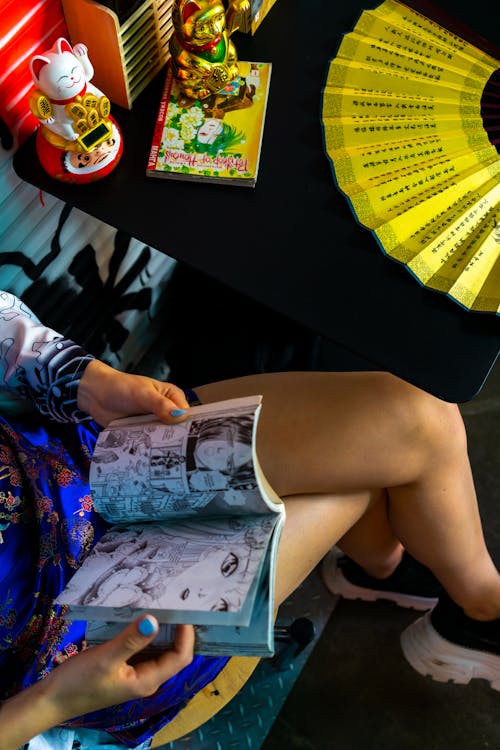 What are Shounen Mangas?
Shounen genre mangas are mangas that are marketed mainly aimed at young and teenage male readers. These mangas are primarily for boys aged between 12 and 18 years of age. Most shounen genre mangas contain a likeable protagonist, distinct side characters and great action that is able to capture the attention of the readers. If you are interested in learning more, find shounen manga series to read online malaysia and choose the perfect manga of your preference. 
What are the Currently Popular Shounen Mangas? 
There is a list of the most popular Shounen Mangas. The list includes My Hero Academia, Spy x Family, One Punch Man, Demon Slayer: Kimetsu no Yaiba, Jujutsu Kaisen, Tokyo Ghoul and Haikyuu. 
My Hero Academia
My Hero Academia is a Japanese manga series that puts its own spin on a world populated by superheroes. This manga plot revolves around the characters in an alternate world where they develop a unique trait or power and become heroes. The main character in this manga is Izuku Midoriya also known as Deku. 
Spy x Family
Spy x Family manga is a comedy, action and family-centric shounen manga. This manga revolves around the male protagonist, a spy named Twilight who has been assigned a new high-profile mission, which is to get close to a dangerous and corrupt politician. However, in order to carry out this mission, he is to have a family that consists of himself, a child and a wife. He is to enrol his child into the school that his target's children attend. This is the only way to get anywhere near his target. Read this manga and follow through the rollercoaster of excitement, comedy and struggles that Twilight goes through on this mission of his.  
One Punch Man
One Punch Man is a comedy and action-shounen manga that tackles some philosophical questions about things like one's purpose in life, personal motivations and drives and the importance of goals in life. The protagonist, Saitama is an overpowered former twenty-something salaryman. For more information, click here.