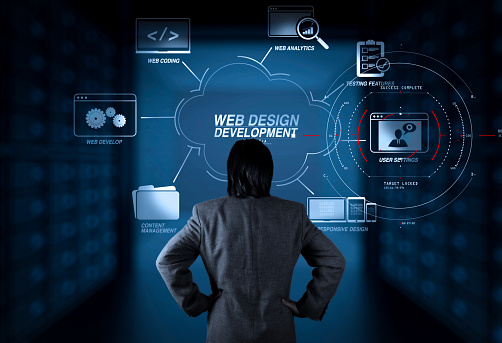 While we live in a world where the internet has become one of the most significant tools in our lives, the development of e-commerce is constantly expanding as well. Internet users' experience is largely determined by how quickly they can obtain the information they require on the internet. In the realm of e-commerce, keeping this in mindset is what leads to an increase in your company's sales. 
While a website's primary aim is to market services and products via the internet, an e-commerce website takes things a step further. E-commerce websites allow their target audience to use the services and buy products straight from the company.
Having an attractive website for your business is a dynamic step toward expanding your market sale. This is because, users on the internet will be attracted to your business's website and thus, make their way to buy your products and use your services. 
A good website design will provide your business with so many benefits that you might look forward to. In this article, we have listed the importance of website design in your e-commerce business.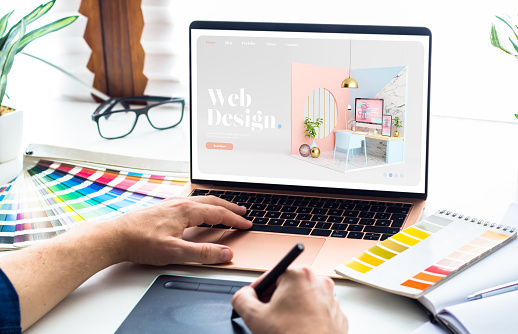 Customer's First Impression
The quality of your website speaks a lot about your business company. Attractive web design has always been a key component of online sales and marketing success. It is important to create a positive first impression of a customer towards your e-commerce company. When someone wants to buy products from your company, they will first go into your website and judge your business. With a good and high-quality website design, you can convey a good impression about your business. 
As a customer, of course you would avoid using any services from any e-commerce business with poor designed website as it will shows that the company is untrustworthy. This is another reason why a good website design is important in your e-commerce business. Your company's well-designed website helps in effectively communicating the message to the customers as it serves as the primary platform between the customer and the seller. A high-quality website design is critical for effectively communicating and conveying your message. It will thus, build your audience's trust towards your business. 
Increasing your business market sale is very important to help your e-commerce grow. Every e-commerce company is aware of the benefits of brand awareness. With brand awareness, it can helps you a lot in expanding your business. Attracting your customer by improving your business's website design is a genius step that you can take. When customers interested in your business, they will instantly use your services and buy your products. The more people use your services, the more it will attract brands to recognize your company. 
The design of your business' website is a crucial aspect of your online marketing strategy. Not only a website design should be functional, branded to your company, and well-presented, but it also should be one-of-a-kind so that people will be attracted to your business. 
Now that you know the key benefits of having a high-quality website design, check out web designer Malaysia for more information. Their service will help you in expanding your e-commerce business to a higher level.